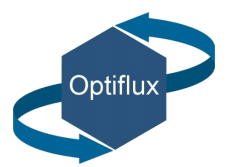 Automatic treatment of EDI files under Optiflux® format if you are a broker, a leading agent or a company.
Optiflux® is an exchange procedure between the brokers and the insurers of the French market of the Maritime and Transports Insurance branch. For more information, consult the sites of the CESAM and Optiflux®.
Completely compatible with Optiflux®, our softwares allow to exchange your data (policies, premiums, outstandings, dispaches, financial accounts) under Optiflux® format with Cesam servers.
Maritime Systems developed an independent module called Optisys which can be implanted into your system, without having to change your software.